A word from the Chair of Board of Directors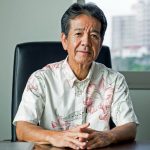 Makiminato Chuo Hospital began serving the international communities in Okinawa in 2009, and established this International Medical Center within its premises in 2019 with an International Medical Liaison Department having interpreters fluent in English and Chinese. As a medical facility specializes in cardiology, we endeavor to be of service to active duty U.S. military personnel stationed in Okinawa, their family, U.S. veterans, other non-Japanese nationals residing in Okinawa, as well as travelers with hemodialysis needs; especially patients with myocardial infarction, angina, valvular disease, aneurysm, occlusive peripheral vessel disease, and arrhythmia referred to us from on-base U.S. military medical facilities for diagnosis and treatment. We also work with Veteran Evaluation Services to run medical examinations for retired military (ECG, echocardiogram, blood work, pulmonary function test, skeletal radiography, etc.). In addition to cardiology, pulmonary and gastrointestinal diseases requiring specialty care and treatment can be referred to our liaison hospitals within the area.
The graph below shows the number of cumulative non-Japanese outpatients between 2019 and 2021. COVID-19 pandemic in 2020 saw a slight drop in patients, especially tourists from Taiwan on hemodialysis.
Although there were no overseas tourists in Okinawa in 2021, our International Medical Center did not pause to further develop our services. As such, we launched WeChat, a social network service widely used by Chinese on the island. We have also started networking with American insurance providers to provide cashless annual physical examinations, and last but not least, we are launching a full-scale revision of our multi-lingual website.
In future, the International Medical Center will further its obligation to provide better and safer medical services to patients with different languages and cultural backgrounds.

Moriichi Sugama, Chair of the Board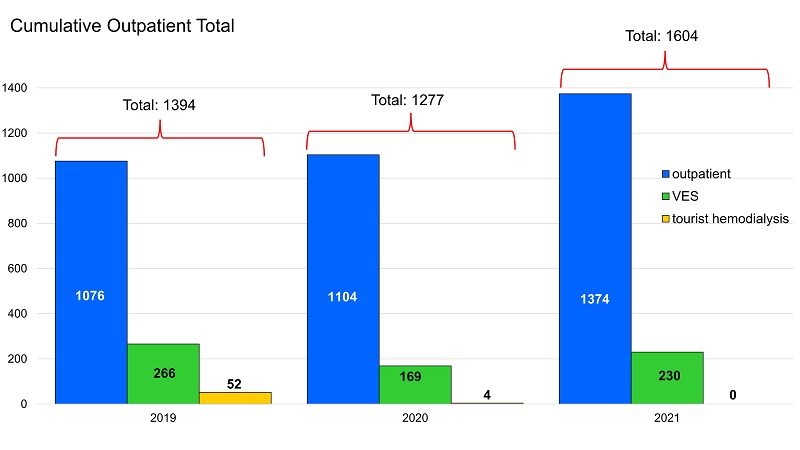 Departments
✔ Cardiovascular Medicine
  ● Ischemic heart disease
  ● Arrhythmia
  ● Device implantation
✔ Cardiovascular and Vascular Surgery
  ● Cardiac surgery
  ● Major vascular surgery
  ● Peripheral vascular surgery
  ● Varicose veins
  ● AV fistula
✔ General Medicine
✔ Pulmonary Medicine
✔ Diabetes Clinic
✔ Hemodialysis
✔ Preventive Care Medicine
  ● Complete physical
  ● Routine Physical
  ● Cardiac physical
  ● Vascular physical
  ● Immunizations
Center Staff
Chairman of the Board
  Dr. Moriichi Sugama

Nursing Department
  Ms. Takako Hokama, Director

Facility/Administrative Management
  Mr. Munetaka Kayo, Director-General

International Medical Liaison
  Ms. Kiet Long Chinen
  Ms. Naoko Arakaki
  Mr. Shogo Tomori 
International Health Insurance
We are direct billing partners with several major U.S. health insurance companies to simplify your claim and payment process.
At present, we do not have the capacity to file claim for travel insurance. However, we can supply you with the necessary documents for you to file claim once you got back to your home country.
(Click here for more information: Payment and Insurance)